Bike Return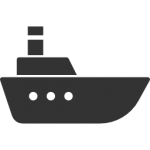 So your holiday is over and your bike has been loaded for the return journey. Dave might have given you some idea as to how long it will take to arrive back in Australia. Transit times are around a fortnight from New Zealand, and around seven weeks from the UK.
IT'S UP TO YOU TO CALL US TO FIND OUT WHEN YOUR BIKE IS READY FOR COLLECTION IN AUSTRALIA.
Remember the Brisbane, Sydney or Melbourne unloading/storage depot where your bike is located when it comes back does not belong to Get Routed, and the first three working days after its arrival is free.
After that it will be $10 (or more) per day and you will have to pay it at the depot before collecting your bike. Please note these charges are not levied by Get Routed but storage costs incurred by the shipping agent.
FOR MORE INFO CALL THE LOCAL LOADER/UNLOADER:-
Melbourne – Dave Milligan – 0412 689 849
Brisbane – Steve Hoban – 0407 110 848
Bear in mind we are shipping agents and all sorts of other organisations are involved in the return of your bike. The shipping company can occasionally delay things due to various factors such as weather, clogged ports, union disputes etc.
The Customs Broker – I.H.Hunter Pty Ltd – they process all the paperwork and liaise with Customs & Quarantine.
Australian Customs Service – They can inspect and hold up any shipment they choose. They protect Australia's borders and inspect every bike in every shipment and if it fails the cleanliness test they will charge you for the steam cleaning of the motorcycle, any transport costs incurred in that process and then the following re-inspection by AQIS officers. This happens rarely but Get Routed strongly advise you to thoroughly cleanse your motorcycle before dropping them off for return shipping. If you are shipping your bike from Australia to New Zealand your motorcycle but also be immaculately presented before shipping.
There are all sorts of factors involved in the return of your bike and it only takes one component to delay the return of your precious toy.
We have no control over any of these factors, other than to say we pay our bills as soon as they arrive and as a result have a good rapport with all our suppliers, and they look after our shipments of bikes as best they can.